SNS Initiatives
In identifying major trends and points of interest, SNS pushes out initiatives that have grown from FiRe conversations or SNS special projects into multiple global cooperative efforts to improve the world through the appropriate application of technology.
The broad spectrum of SNS Initiatives includes:

SNS Project Inkwell: Project Inkwell comprises member companies and institutions working to create a set of functional requirements for, and accelerate the deployment of, appropriate 1:1 technologies onto K-12 desktops worldwide, defined as a teaching and learning environment in which every educator and learner has always-on, real-time access (AORTA) to personal learning technology.

INVNT/IP Global Consortium: The goal of the INVNT/IP global consortium of corporations and policymakers is to reduce intellectual property theft in order to preserve innovation and protect the global economy.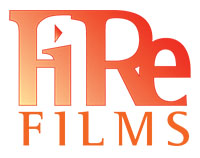 FiReFilms:  Created in 2012, after four years of screening potentially world-changing documentaries at the SNS Future in Review (FiRe) conference, FiReFilms now selects annual "featured" and "adopted" films for its year-round support. These are films which address what we see as the very important strategic issues in our time, at the intersection of technology and social change.
The FiReFilms Team, formed in 2013, unites SNS members who believe that documentary films are a powerful tool for world and social improvement, and who wish to be informed of and share unique benefits made possible by their relationship with SNS – including important inputs and personal, early access to cutting-edge people and events in documentary film. Learn More and then Join the Team!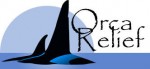 Orca Relief Citizens Alliance (ORCA): Orca Relief is the only local non-profit organization solely focused upon protecting the endangered resident orca whales in the Puget Sound. ORCA was the first organization to predict the population decline in Southern Resident Whales, and the first to conduct research on what is killing those whales.